In January of 2021, one study found that 41% of adults reported symptoms of anxiety and/or depressive disorder. That's a shockingly high number. Now more than ever we're in need of effective mental and behavioral health treatments. But a huge aspect of getting the right treatment is properly categorizing your illness. To that end, let's answer 'what is behavioral health' and how we can distinguish between mental vs behavioral health. 
Understanding Behavioral and Mental Health
Mental health issues are on the rise. Aside from the spike caused by COVID-19, concerning mental health and substance abuse trends have been devastating people and families for years.
The upshot is that we're seeing an expansion in mental and behavioral health services to respond to these evolving challenges. 
But one challenge for patients is that they can often get confused with behavioral health vs psychiatry vs mental health…
Coupled with the proliferation and often obscure wording of mental health disorders, it creates a lot of friction between the patient and accessing treatment for mental health conditions. 
Patients regularly come in with many questions concerning the behavioral health field, including: 
What is behavioral health?
What is behavioral health services?
What does behavioral health mean?
Is there a difference between behavioral and mental health services?
What is the behavioral health treatment? 
What are signs of behavioral health problems?
To name just a few of the many, many questions that behavioral health professionals are fielding daily. 
So let's work to provide a behavioral health definition so you can better identify which aspects of behavioral health care you may be able to benefit from.
The Difference Between Mental Health and Behavioral Health
So what is behavioral health? 
The behavioral healthcare definition, unfortunately, isn't clear across the industry.  
Whether you're looking at the Centers for Disease Control and Prevention (CDC) or the American Psychological Association (APA), if you search for a behavioral health definition, you'll just be rerouted to generalized mental health.
Other organizations, however, do have a working definition of behavioral health. 
Essentially, behavioral health issues are defined by some as including substance abuse and other external factors that impact mental health, whereas mental health is sometimes defined as simply encompassing the biological, internal factors. 
Again, it's worth noting that these distinctions aren't consistent across all organizations, but some common names and terms for behavioral health include:
Substance abuse
Gambling addiction
Self-injury
Eating habits and disorders (people struggling with overeating or excessive weight loss)
Behavioral issues impacting marriage and family
And more
Mental illness and mental health conditions include:
Bipolar disorder
Schizophrenia
Generalized anxiety disorder
Depression
And more
Typically, primary care for mood disorders will sometimes include medications alongside a team of healthcare practitioners (psychiatrist, psychologist, physicians, etc.). 
Primary care for behavioral disorders can involve social workers alongside the aforementioned professionals, although typically doesn't involve medication as a go-to treatment (although medication is also falling out of favour in recent years with regards to mental health treatment as well). 
Improvements in Behavioral Health Care Delivery
So the distinction between behavioral health and mental health is not 100% widely applied. 
But the good news is that mental health treatments are evolving to better address these issues, no matter how you group them. 
Patient engagement is becoming a powerful driver of superior mental health outcomes. Better yet, the technology to facilitate that patient engagement is getting better as well.
Read more on patient engagement topics:
On the delivery side of things, healthcare organizations are getting stronger at managing their practices, empowering patients, and expediting the treatment process. 
And while COVID-19 has made in-person visits to healthcare professionals difficult, virtual healthcare and telemedicine have stepped in to help fill those gaps. This has created improvements across the healthcare industry – and that includes the mental health sector. 
This rapid growth and improvement in the mental health sector (especially when it comes to delivering healthcare online) has provided many with easier access to treatments for their mental and behavioral health conditions.
Get Help Treating Behavioral Health Conditions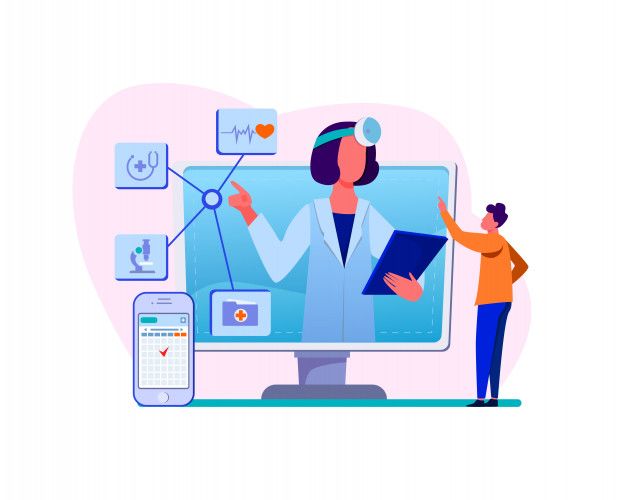 Now that we can more or less distinguish between what is behavioral health vs mental health, as well as identify behavioral health issues, we can begin on a path towards effective treatment. 
After all, the behavioral health meaning is only useful to patients insofar that it helps them get treatment for their conditions. 
And that's where Adracare excels. 
We are an all-in-one telehealth and practice management software provider that will facilitate your healthcare organization's internal management and external service delivery. 
Improve patient outcomes while reducing costs when you work with Adracare. Try Adracare free today or get in touch to learn more about how we can help empower your healthcare organization.