There has always been a strong incentive to incorporate patient engagement technology into your healthcare practice. After all, healthcare has always leveraged new and emerging technologies to help boost patient outcomes – from x-rays to MRIs, DNA mapping, and more. Patient engagement technology is no different. 
Additionally, patients themselves are opening up to patient engagement technology: 77% of patients in the U.S. report being completely satisfied with a virtual healthcare visit/consultation. 
Across other global markets, no less than 80% of respondents to the same study said to have been completely or somewhat satisfied. 
But virtual healthcare is just one of the innovative and evolving patient engagement solutions. 
What Do We Mean When We Talk About Patient Engagement Technology?
Essentially, the technology we're examining is meant to improve patient engagement. So what is patient engagement? 
Put succinctly, it means having patients play an active role in gathering information on their conditions and having more autonomy in decision making when it comes to their symptoms, illnesses, and treatment options. 
While there can be other definitions of patient engagement, this is arguably the most common definition and the one we'll be applying here. 
How Patient Engagement Technology Can Enhance Your Practice
A survey conducted by HIMSS, a media group that caters to the healthcare and technology markets, found that 72% of healthcare provider respondents identified consumer and patient considerations – such as satisfaction, engagement, and quality of care –  as the business issues most impacting their healthcare organizations over the next two years.
In other words, there's a lot of buzz and focus surrounding patient engagement in the healthcare industry, which makes the interest in emerging technologies in this space only that much more intense. 
Patient engagement technology can:
Improve patient outcomes
Reduce operating costs
Improve workflows
And much more
Below, we'll explore just a few of the many applications this technology has, and how they're only growing in sophistication and ability to bolster your clinic or practice. 
Every good healthcare practitioner is keenly focused on providing the highest quality care to their patients: not only is it good business, but it's also the moral thing to do.
Improved patient engagement can lead to more positive outcomes. 
Consider that telepsychiatry has proven effective at treating patients with paranoia. Research has shown that these patients tend to be less anxious interacting with a computer screen versus having a person in the room with them, according to M.D's at UH Hospital. 
A more comfortable patient is one who is more likely to engage. We're also seeing radical advances in video conferencing and screen-sharing technology. Now it's commonplace for this developing tech to be seamlessly integrated into practice management software. 
This allows the patient to access all their healthcare needs from a single patient portal, reducing friction and encouraging more engagement.
What's more, developing practice management software allows the patient to:
Access test results faster
Schedule appointments with ease
Connect quickly and directly with care managers with little to no wait time
Experience higher patient satisfaction due to more adaptable treatment methods (like virtual healthcare for patients with paranoia)
Reduce readmission rates by being in direct contact with healthcare providers to help adjust treatment as needed and address concerns faster
Access their health records and health information faster
And more
In other words, patient engagement software has only grown in sophistication and use-cases. That's especially true now that COVID-19 has complicated having in-person visits. 
Patient engagement software can reduce the current risks associated with in-person visits without sacrificing patient experience and care – and in many cases, actually improves health care delivery.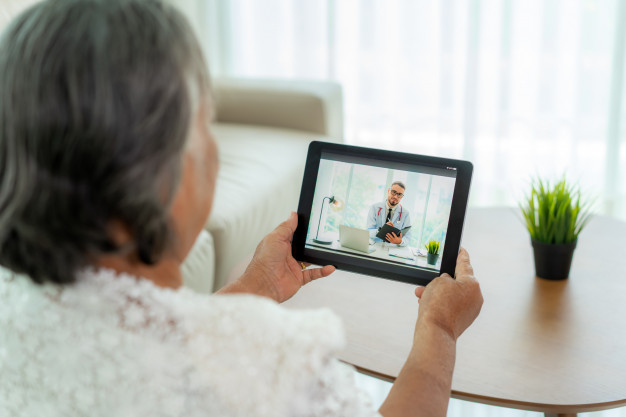 We're also seeing a proliferation in wearable monitoring devices and mobile wellness apps, according to Deloitte. 
These apps and devices are, as you'd expect, also experiencing growth in their capabilities. 
What's more, they fit in well with practice management software, as mobile wellness apps allow patients to easily access real-time health information from wearable devices conveniently on their smartphones. 
One of the growing benefits of evolving patient engagement technology is the ability to reduce operating costs. 
By consolidating all your health systems with a single, robust practice management platform, you can reduce administration costs by:
Streamlining data management under a single platform
Streamlining communication 
Processing intake assessments faster
Avoiding a lengthy check-in process
And more
You'll also be able to save money on travel, child care, and other ancillary expenses related to in-person meetings. 
Again, with COVID-19 essentially emptying schools across the country, this makes a doctor visit easier for both patients and providers. 
What's more, technology is developing at such a rapid pace, making the user interface simpler and easier to navigate and understand. 
The growth in the space has led to significant savings for clinics: patient engagement technology increased internal productivity and led to a 27% reduction in patient services and contact center transaction costs for one company, according to Deloitte. 
As patient management software grows in sophistication, it will increasingly be able to reduce costs associated with patient intake and produce a more efficient patient-to-provider pipeline. 
Essentially, new patient engagement technology allows you to provide affordable care with no sacrifice to the quality of care.
Heavily linked to the section above, patient engagement tech can help optimize your workflow and create efficiencies that save you time, money, and resources. 
As previously mentioned, faster intake assessments can be conducted online through the use of practice management software.
These systems are only getting more robust as time goes on, providing the healthcare practitioner with more in-depth information and analytics, which can then be leveraged to speed up the delivery of care, increase patient satisfaction, and provide more personalized health care. 
Developing tech is also taking on a more defined role in practice management. 
Practice management software and other improving technologies can help create efficiencies in: 
Human resources
Finance
Information technology
Compliance 
Marketing 
Operations
Consider, for instance, payment. 
The medical industry has more complicated payment processes than most. Note that a large collection of payments will come from insurance or government programs as opposed to dealing in cash transactions. 
Practice management software will facilitate organizing your clinic's finances by making payments easier to process and track, in turn saving you time and resources. 
In addition, the best healthcare practice management software is developing new tools to accelerate the payment process and reduce complications, again saving time and money. 
Patient Engagement Technology that Enhances Clinic Efficiency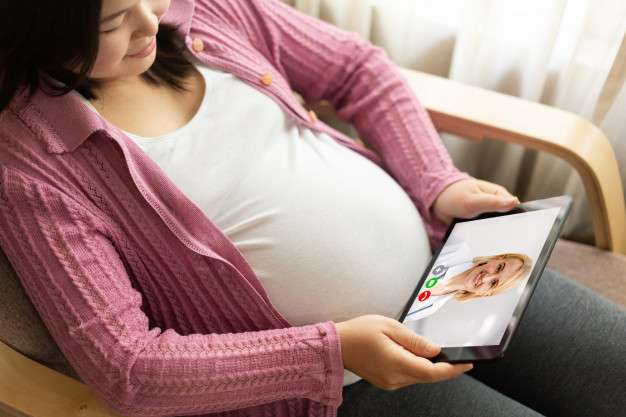 Patient engagement technology is beneficial to your practice. But in order to get the most out of the tech, work with an industry-leading practice software management provider in Adracare. 
We have a wealth of experience developing telehealth and practice management software that is proven to boost patient engagement. Our all-in-one telemedicine platform offers:
Fully HIPAA, PIPEDA, GDPR, and APP-compliant lines of communication
Virtual video session hosting
Online appointment booking
And more
Our platform is available 24/7 so both you and your patients can check and respond to messages whenever it's convenient. Engage patients with anytime-access to their medical records – this allows them to more actively participate in the healthcare process, which in turn can improve patient outcomes at your clinic. 
Contact Adracare today to learn more about how our cloud-based telemedicine platform can improve patient engagement and benefit your practice.