There's been a lot of chatter about the increasing need for data storage in the healthcare sector over the last year – and this conversation won't be fading away any time soon.  
In fact, the market for practice management systems is expected to grow from $8.35 billion USD to 17.18 billion USD by 2027. But, what is practice management software? 
Before we explain, it's important that we first define practice management. 
Practice Management Definition
In short, practice management is the glue that holds clinics together to allow day-to-day operations to run smoothly, professionally, and remain profitable. 
As you can probably imagine, it's not an easy job running a business or a successful health care organization. It takes a lot of planning, organization, and grunt work, which can often lead to stress and provider burnout.
For obvious reasons, medical providers seek ways to make their practice more productive, improve workflows, and streamline patient management. 
So, how do medical providers do this? Simply put, with integrated practice management software. 
Health care organizations and clinics worldwide can agree that managing all aspects of a medical practice can be challenging without the proper systems set in place.
Practice management encompasses all the aspects of running a practice outside of medical delivery. This includes:
Finances & Medical Billing
Administration Tasks
Operations 
Human Resources
Information Technology 
Marketing
Ensuring Regulatory Compliance
To better understand the growing need for practice management software within the healthcare sector, let's break down the definition of practice management software and discuss why it's so important.
Practice Management Software Definition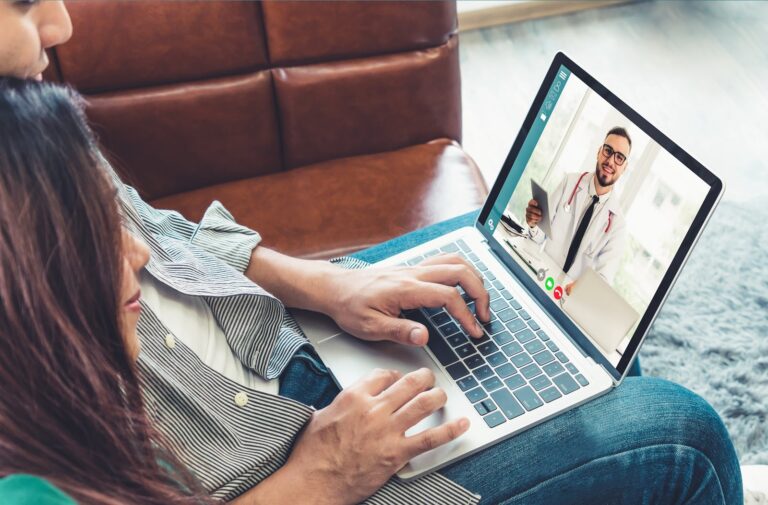 What is the practice management software definition?
Practice management software or (PM software), is a specific type of software designed to help streamline day-to-day operations within a medical or health clinic to allow it to run more efficiently. Practice management software can help organize administrative, operational, and financial tasks. 
Some practice management software may include electronic medical records (emr), but it's important to note that this is not always the case. EMRs and practice management software function very differently and are focused on separate areas of your healthcare operations. 
An EMR is an electronic medical record of a patient, which is stored inside of a specific clinic system and it doesn't get removed or moved with the patient, should they choose to go to another medical office. It includes patient records, patient demographics & patient data such as medications, surgery information, allergies, diagnoses, and progress notes.
What is the difference between EMR and Practice Management Software?
An EMR is more patient-focused, while practice management software is more administration-focused.
The main role of an EMR is to store patient data, while practice management software provides you with the digital capabilities to run the financial, operational, and administrative aspects of your business virtually. 
Now that we've established the difference between PM Software and EMR, let us highlight the most common capabilities of practice management software. These capabilities include:
Appointment Scheduling
Video Conferencing 
Online Booking
Patient Record Keeping
Patient Reminders
Generating reports
Insurance Payer Processing
Clinical Notes
Financial Reporting
Patient Correspondence
Electronic Claims Submission
What Are The Benefits of Practice Management Software?
One of the most significant benefits of cloud-based practice management software is that data is stored in remote servers and is accessible via the internet. 
Patients and providers can access their portal, anytime, anywhere, and from any device using the internet. Rather than having a separate place to store patient demographics, records, notes, calendars, billing, and more, all this information can be stored within one, integrated location. 
Practice management software drastically reduces the chance for any administrative errors occurring within the practice, since it's digitized rather than paper-based.
As we already mentioned, practice management software helps practices and patients in many ways. Here are some examples of the most common advantages of having practice management software within a clinic or medical facility. 
Reduce Administrative Burden
Practice management software can save you and your team many hours of work each week by cutting down the manual effort on administrative tasks. 
Features such as patient reminders, direct communication, invoicing and billing, online booking, appointment scheduling, document sharing, and charting will leave providers more time to spend with patients and enhances the care that patients receive.  
No shows, unfortunately, are pretty common. Nothing is more frustrating than prepping for an appointment, reviewing patient records, scheduling staff, then suddenly having a no-show. In the United States, a study found that no-shows cost the U.S. healthcare system more than $150 billion a year. 
Practice management software can help mitigate that risk. In a recent study conducted by researchers from the Department of Primary Care and Social Medicine at Imperial College London, text message reminders were shown to reduce no-show rates up to 38%.
Telemedicine platforms reduce healthcare costs by streamlining patient data management and communication. Rather than having each patient undergo a lengthy check-in and appointment process, you can conduct sessions remotely. 
There are numerous ways in which practice management reduces costs and administrative burden. For example:
Video conferencing – a feature of practice management software – allows providers to meet with patients and eliminates the need to travel.
Practice management software enables providers to treat patients outside of geographical ranges. 
Reduces unnecessary in-person appointments by resolving issues online.
Minimizes the cost of staff.
Plus more
PM software equipped with video conferencing allows patients to safely and efficiently connect with their healthcare providers anytime, anywhere. This functionality is ideal for those patients who cannot meet their providers due to transportation issues, scheduling conflicts, childcare, or accessibility barriers.
In a recent survey by Kyruss, 75% of patients had noted that they were very or completely satisfied with the care they received through practice management software. With practice management software, patients can successfully communicate with their providers through SMS, email, or directly from within the platform.
Most PM software is equipped with a patient portal, which is a platform that enables patients to access all of their health information, such as lab results, prescriptions, and educational material. 
Patient portals are proven to help patients better understand their health and take the proper steps in order to improve their overall wellbeing.  
Choosing The Right Practice Management Software For Your Clinic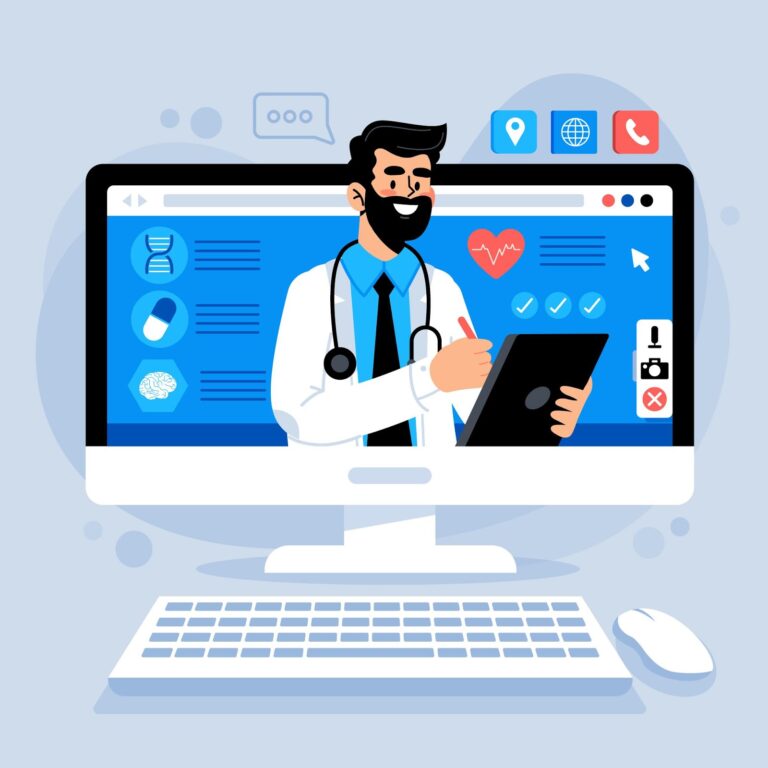 Truth be told, every clinic, no matter the size, can benefit from PM software. However, the real question is, what practice management software is right for you? 
Adracare is a secure, cloud-based, all-in-one telehealth and practice management solution equipped with powerful features that allow providers to run their entire practice online, in person or both. 
By using Adracare, providers can reap the many benefits of PM software. Adracare offers providers and clinics the following features: 
Secure HD Video Conferencing 
Group Video Conferencing – hosting up to 12 individuals
Medical Billing, Invoicing & Receipts
Custom eForms
Encrypted Document and Screen Sharing 
Patient Appt Reminders
Online Booking
SOAP Notes 
Advanced Schedule calendar management 
Waiting Room
Electronic Medical Records (EMR) Integration
24/7 Support
And more
Practice management software helps you effectively and efficiently coordinate communications, transactions, and interactions between patients, providers, and systems. You'll find yourself spending less time bogged down by administrative, operational, and financial tasks. Plus, your patients will be happier and have better health outcomes, too. 
Used by over 7,500 active providers throughout North America, Australia, and the UK, Adracare's fully compliant practice management solution can confidently help you and your organization run more efficiently and profitably. 
Adracare requires no installations or downloads. You can access it from anywhere, at any time with just the click of a button. It's that simple. 
Contact Adracare today to learn more about how our cloud-based telemedicine platform can benefit your practice.