The mental health industry is enjoying a renaissance of sorts. Across the world, we're seeing increased awareness, education, spending, and destigmatization of mental health issues. These are all positive mental health trends and ones that both patients and practitioners should be pleased to see. 
For healthcare practitioners, we're seeing mental health industry revenue continue to rise. Global behavioral health market size is set to hit $245 billion by 2027, growing at a compound annual growth rate (CAGR) of 2.5%, according to Market Insight Reports. 
For patients, we're seeing treatment options and access begin to fill the long-standing gaps in the industry. Whether through new techniques, technology, or knowledge, one of the most exciting trends in mental health is the higher rate of treatment being administered to people with mental health issues. 
To that end, we're going to be looking at mental health industry growth and trends in three key areas from the perspectives of both patients and providers: 
Socioeconomic
Technological
Political and Regulatory
An Improved Socioeconomic Landscape for the Mental Health Industry
Approximately 61.2 million Americans had a mental illness and/or substance use disorder in 2019, up 5.9% from 2018.
Worse yet, the Kaiser Family Fund found that during the COVID-19 pandemic and resultant lockdown, 45% of U.S. adults said that the pandemic has affected their mental health, while 19% say that it has had a "major impact".  
Mental and behavioral health problems are proliferating across the board, with generalized anxiety disorders becoming increasingly common. Particular attention has been paid to the growing prevalence of substance abuse, anxiety, and depression.
The upside is that with the increase in mental health issues across the population, more research and awareness are being conducted on ways to help stem this rising tide of illness. ‍
That's playing out in the form of awareness campaigns (like Instagram's #HereForYou campaign) as well as a growing cultural push to help people receive treatment without stigma. This health industry trend has been decades in the making, but its progress is rapidly accelerating year over year.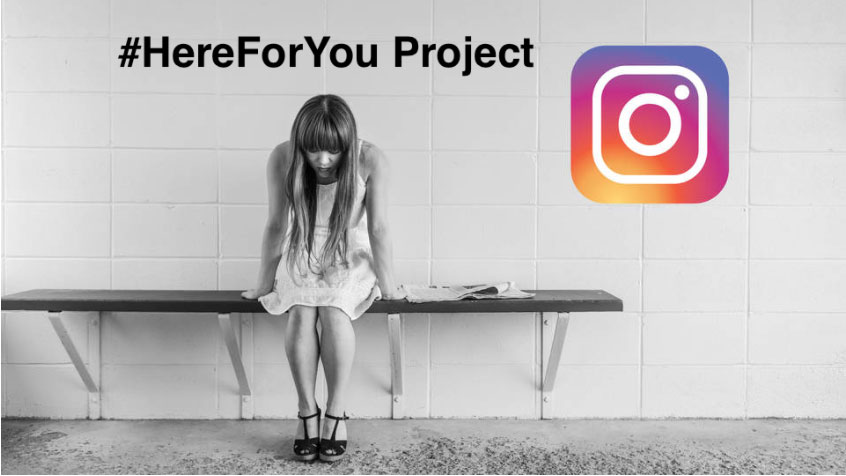 Image credits: Business2community
While these social media and marketing campaigns may very well have the best of intentions, it's also true that businesses rarely engage in these types of campaigns unless they believe there'll be some sort of remuneration down the line. 
We're also seeing a growing body of research looking into the social determinants of health, including how work can impact mental and behavioral health conditions, as well as physical health (which is often tied to mental health). 
One study found that workplace stressors can be as dangerous as secondhand smoke. The United States sees about 120,000 preventable deaths and loses about $180 billion due to these stressors coupled with the industry's gaps. 
A Harvard Business Review article stated that "$4 is returned to the economy for every $1 spent caring for people with mental health issues." Cognizant of this, businesses are beginning to offer stronger mental health benefits.
Keen on preventing lost productivity due to mental health issues (typically ones they themselves have exacerbated) mental health care is becoming more and more a necessary part of a competitive employer's benefits package. 
The downstream effects are twofold: first, workers are more able to get the help they need, and second, mental and behavioral health organizations are seeing a higher demand for their services coupled with a higher ability to sustain treatment with medical benefits and coverage. 
This in turn is helping drive mental health industry growth.
Mental Health Industry Growth in Technology Spurs Healthcare Delivery and Access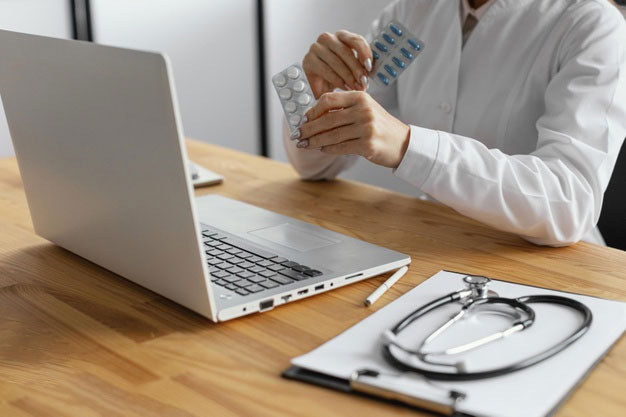 There are few mental health trends growing faster than the need for telehealth services.
One industry report has telehealth/telemedicine growing by nearly 500% in the next five years, from $38.7 billion in 2021 to $191.7 billion in 2025. 
After all, in the midst of a pandemic that has proven in study after study to be having a deleterious effect on people's mental health, these very same people are not able to physically interact with healthcare providers. Telehealth has stepped in to fill that gap.
And this technology is opening opportunities for more than just increased access (though that is a huge boon to both patients and providers). 
Many people on both sides of the mental health industry are seeing improved results from increased patient engagement born from technological improvements. 
On the one hand, patient engagement has helped patients take a more active role in their treatments, which has been proven to have positive impacts on their health outcomes (see links above and below for more information on this topic).
‍
Read more on patient engagement topics:
Patient engagement is also helpful for practitioners as it helps drive positive results and save time, which in turn can fuel profits and reduce burnout.
Healthcare organizations are also deploying tools that help with managing their practices, which is also a doubly beneficial technology. 
For patients, it makes accessing their care simpler and more intuitive. 
On the delivery side, providers are able to manage their time more efficiently, often avoiding having to repeat instructions or find old patient notes with easy-to-use and robust telehealth platforms. 
In other words, in the mental health industry gaps created by COVID-19, virtual healthcare, and telemedicine have been vital tools in helping to reduce those deficiencies.
This accelerated adoption of online healthcare as an effective means to deliver mental health services during the pandemic has translated into the potential for huge mental health industry revenue gains well beyond the end of the pandemic as it becomes increasingly accepted and in many cases specifically sought out by patients. 
Mental Health Trends in Politics and Regulation
Like in all other areas, both politicians and regulators are not blind to the need for increased investment in behavioral health and mental health. 
The U.S. Substance Abuse and Mental Health Services Administration (SAMHSA) received $2.5 billion in funding from the Biden Administration in an effort to help fund states' and territories' growing mental health and addiction crises. 
This was seen as particularly vital due to the pandemic due to the increased demand for mental and behavioral health services.
That continues a long line of increased political awareness and spending on mental health. 
On the regulation side of things, the increased adoption of telehealth has necessitated providers to focus on patient data protection and privacy. Electronic health records (EHR) already have specific regulatory mandates; telehealth services and platforms need to be in compliance with new and existing health regulation frameworks if they're to ensure that your practice is safe from punitive fines.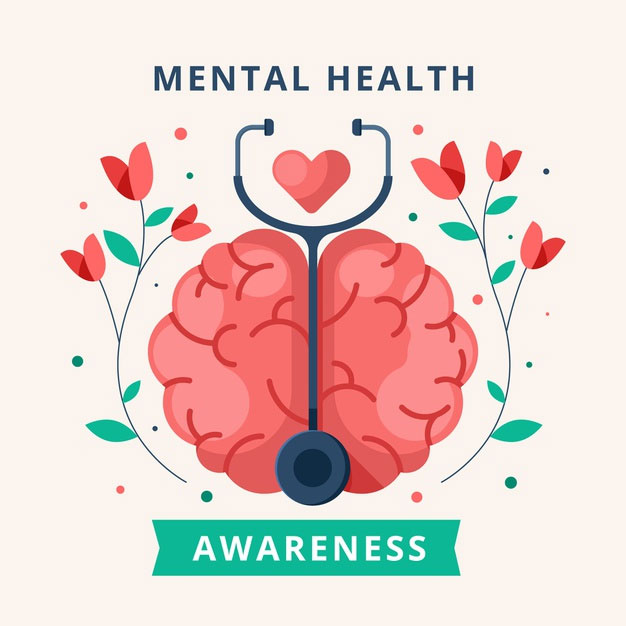 It's worth noting, however, that Medicare relaxed its telehealth mandates, permitting payments and waiving co-pays for services rendered "to beneficiaries in all areas of the country in all settings," including their homes, even if there was no prior established clinical relationship. 
The Department of Health and Human Services' Office of Civil Rights also relaxed some of its rules, issuing a temporary exemption to allow providers to deliver telehealth by using technology platforms that are not HIPAA compliant, with the intent of making access easier for patients while also relieving pressure on providers.
Other regulatory modifications were made in response to COVID-19 regarding medicine prescriptions in the wake of COVID, typically making it easier for patients to obtain medication without having to see a doctor. 
All in all, these trends in mental health may or may not be long-lasting as COVID-19 is overcome, but one thing that's definitely going to stick around is the growing importance of telehealth in healthcare delivery. 
Adracare Helps Mental Health Industry Produce More Positive Outcomes for Patients
Telehealth is among the most exciting and promising mental health industry growth areas. 
If you are a healthcare provider and want to take advantage of all that sector has to offer, then you need Adracare. 
We provide an all-in-one telehealth and practice management software that facilitates your healthcare organization's internal management and external service delivery. 
Adracare will empower your organization to deliver better patient outcomes at reduced expenses. Try Adracare free today or get in touch to learn more about how we can help grow your healthcare practice.