Get to client care faster
Spend less time managing paper and more time managing client care.
Missed appointments and client no-shows disrupt care and result in lost revenue. Relying on telephone appointment reminders is time-consuming for staff and is inefficient for confirming clients will attend their sessions either virtually or in person. Automated email and text message appointment reminders keep patients engaged, reducing the risk of cancellations and no-shows and encourage rescheduling, minimizing loss in revenue.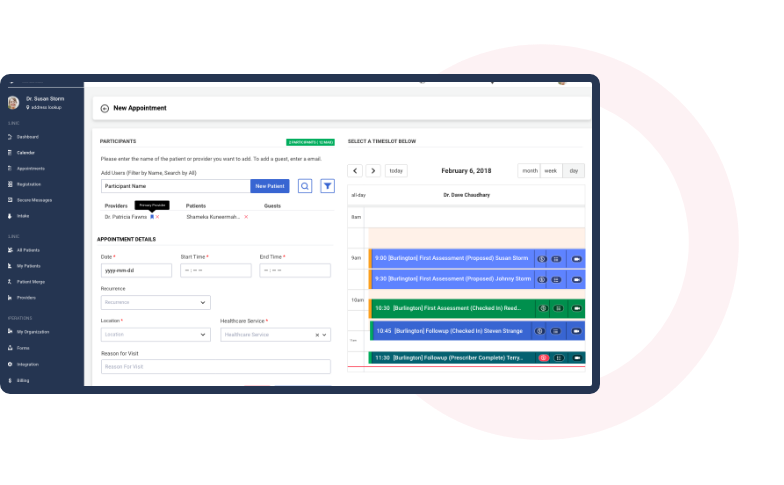 Online Appointments and Scheduling
How much time each day do your admin staff spend setting up appointments? Our cloud-based, feature rich clinic appointment scheduling software lets patients book time slots online, allowing your team to spend less time on the phone.

Automated Appointment Reminders
Automate SMS, e-mail and telephone reminders to update patients on appointment details to reduce no-shows by up to 50% < link to Digitizing Practice whitepaper) — all without any need for input from your team.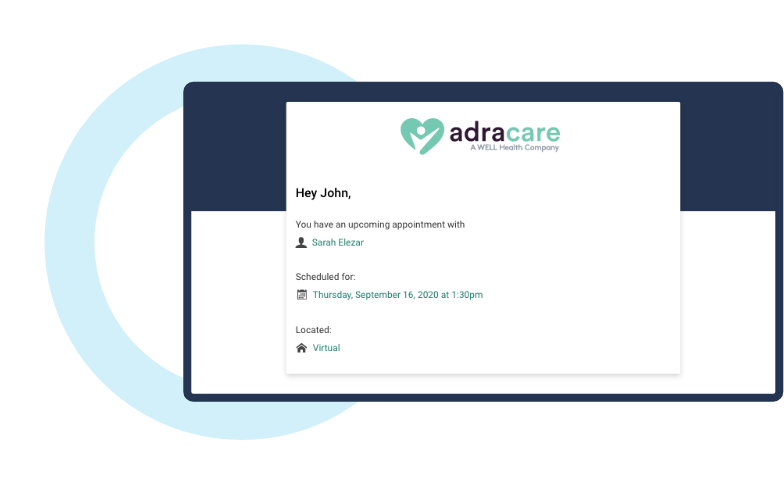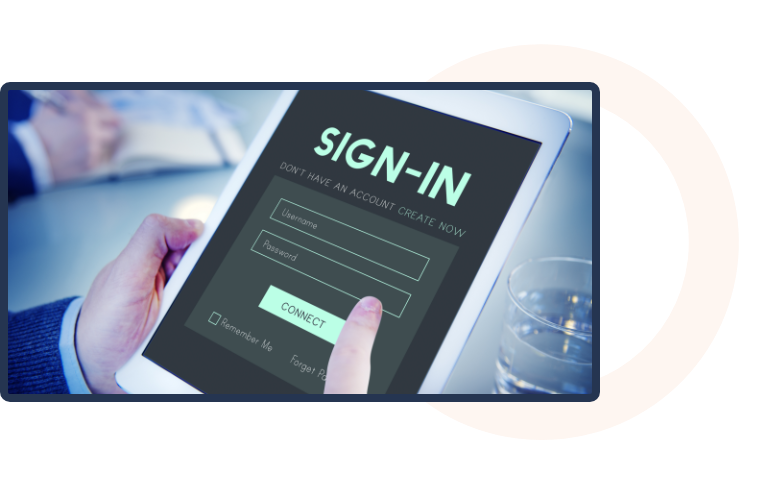 One-Click Sign In – Any time, Any Device
Give your clients access to their appointment schedule at any time from any device. With our easy to use interface, clients can access their appointments, reschedule or book new appointment.

Feel confident about your new clinic appointment scheduling app knowing that it's backed by Adracare's 24/7 customer support. Our agents will be ready to address any issues across phone, live chat, or email.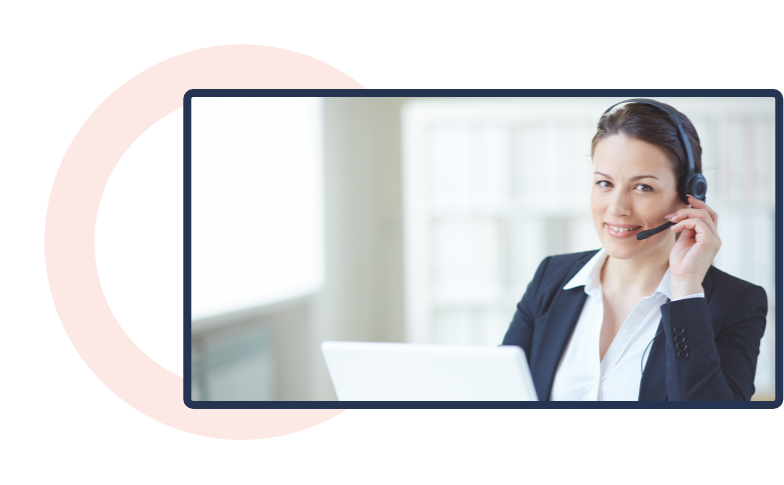 Connecting with your patients has never been easier. Join today, for FREE, to see why 3 in 4 healthcare providers refer Adracare to their colleagues