Healthcare providers are experts in their respective medical fields, but when it comes to managing a practice, there's a lot to consider. Take for example how the Texas Children's Hospital, a not-for-profit medical provider and one of the leading children's hospitals in the US, looked to improve its healthcare practice management. 
By enhancing practice efficiencies – including providing greater access to care for patients and families –  the hospital projected it would save $20 million. 
The bottom line here is that, if you're working at a medical clinic, you could be saving a lot of money by making a few changes to your practice management systems.
Before we get into details, however, let's take a step back and answer 'what is practice management?'
The Definition of Practice Management
So, let's define practice management. 
Practice management essentially means managing all the business aspects of your medical practice. This includes: 
Human resources
Finance
Information technology
Compliance 
Marketing 
Operations
In other words, practice management encompasses all the aspects of running a clinic outside of medical delivery. 
In a practice, you'll typically see people in the following roles handling practice management tasks: 
Practice manager
Administrator
Chief Operating Officer
Executive Director
Considering that practice management can significantly boost your clinic's revenue, it's important to understand how each specific function can help your clinic become more efficient and profitable, as well as enhance patient care.
You're schooled in medical sciences, but when you see a balance sheet, it might look like a jumble of incoherent tables, numbers, percentages, etc. 
This is to say that the financials of your business may not be where your strengths lie – and that's okay. 
It also doesn't help that the medical industry has more complicated payment processes than most. After all, many payments will come via insurance or the government as opposed to dealing in cash transactions. 
Practice management systems can help facilitate organizing your clinic's finances. What's more, the best healthcare practice management will be able to speed the process up and eliminate inefficiencies, saving time and money in the long run.
Financial practice management resources can help with:
Generating reports
Consolidating and organizing all medical billing 
Clear and functional balance sheets
Finding efficiencies and cutting waste
Due to the sensitive nature of healthcare records, there is an added layer of compliance requirements that varies by province/state and country. 
For instance, in Ontario, Canada, there is the Personal Health Information Protection Act (PHIPA) which outlines the legal mandates that clinics must follow or else they will face fines, suspensions, etc.
Personal health information includes: 
Family history
Personal identification information
Plans of service
Payment information
Eligibility for health care
Information regarding body parts or substances
Health numbers
Ensuring compliance has come to define practice management in many respects – after all, being in accordance with your local laws and regulations is vital to the continued operation of your clinic (find out more about healthcare information systems).
Again, practice management expertise is needed here to help relieve clinicians of this legal burden and let them get back to what they do best: delivering positive patient outcomes.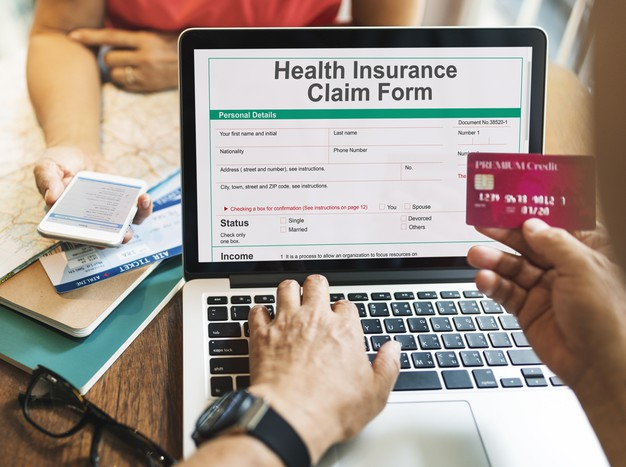 Information technology (IT) continues to grow in importance each year as we develop and adopt new tech-based solutions that help you manage your clinic. 
Online tools and practice management software can be a huge boon to your practice. They can help your clinic with: 
PM software can be extremely useful and cost-effective for your practice, in other words. 
But it can also be difficult to integrate into your existing system, which is where IT expertise comes in. 
And, while moving more and more of your practice online is often great for boosting productivity at your clinic, it's not without its drawbacks. 
Foremost among them is the growing cybersecurity risk to your clinic.
The Herjavec Group published a report on the cybersecurity threats facing the healthcare industry, which included the following:  
Ransomware attacks – where data is stolen and ransomed back for large payments – is set to quintuple in 2021
Research from the  HIPAA Journal found that healthcare email fraud attacks have increased by 473% over the past two years
In 2019, Healthcare data breaches cost the industry $4 billion. 
And that's just a few of the scarier stats – there are many, many risks to your healthcare IT environment. 
As such, it's critical to have cybersecurity and IT professionals providing support for your practice management. They'll provide cybersecurity solutions, as well as find other ways to improve your IT environment through network improvements and implementation of advanced IT solutions. 
This not only boosts productivity but helps ensure your clinic is in compliance with healthcare privacy laws in your region. 
You could have the best clinic in the world, but that won't do anyone any good if patients don't know you exist. 
And that's where marketing comes in. 
Marketing can help: 
Spread awareness
Attract customers
Build your brand
All of this, of course, in the service of boosting your clinic's profitability. 
Especially in the digital age, marketing has only grown in complexity. In the halcyon days, a neat slogan in the paper was all you'd need to get noticed. 
Now with online search engines dominating the marketing industry, you need expertise in:
Search engine optimization (SEO)
Localization 
Paid media and social media advertising
Content marketing
Inbound and outbound marketing
In other words, it pays to have a marketing expert, supporting your practice management, who has expertise in these various tactics and strategies on your side. 
Business operations, in the simplest terms, means how your business generates a profit. What services do you offer and how do you extract value from said services.
In our case, we're offering patient care as the service and looking for ways to reduce the costs of providing that service so you can maximize your profits.
As in the Texas Children's Hospital example, we saw how making the care delivery process more efficient and cutting away bloat can dramatically improve a clinic's revenue. This was the result of strong operations management. 
Someone who works in operations will be in charge of finding cost-cutting actions without reducing the quality of service being provided.
We Have Our Practice Management Definition - Now What?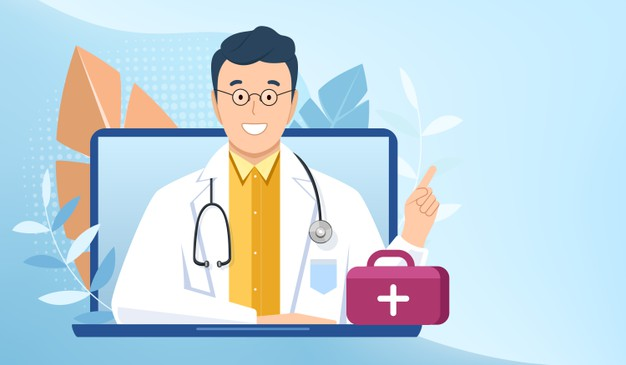 It's one thing to define practice management, now we have to put it into practice. 
Professionals spend years in school learning about marketing, finance, IT, etc. It's unrealistic to expect any healthcare practitioner to be an expert in these fields on top of their medical training. 
That's why Adracare has developed practice management software for behavioural and allied health clinics that makes practice management simple and easy for healthcare providers. 
Our products will help increase revenue, reduce expenses, improve productivity and efficiency, enhance accessibility – and they do all this without sacrificing quality in care for your patients. What's more, telehealth is growing in popularity. 
Get software that is easy to use, implement, and ensures compliance and security. 
With Adracare you:
Get access to an all-in-one practice management solution
Let patients access their records securely
Implementation of efficient virtual healthcare
Book appointments online 
Conduct secure virtual appointments
Easily organize medical records and appointment records
Gain access to 24/7 customer support
And more
We've serviced over 150,000 patients across 800 clinics, helping boost practice efficiency for local clinics and larger enterprises. 
Contact Adracare today to learn more about how our cloud-based telehealth and practice management platform can benefit your practice.