According to the National Institute of Mental Health, almost 1 in 5 Americans – or 51.5 million people – are living with a mental illness. Globally, at least 10% of the world's population is affected by mental health issues. 
When a patient seeks mental health services, the intake assessment is the first step to getting the care and treatment that they need. 
These health questionnaires not only help medical professionals better understand their patients – they also provide crucial background information to help clinicians support their patients' well-being over the long-term.
So, what is an intake assessment and why is it such a powerful tool for mental health?
What Is an Intake Assessment?
An intake assessment is a checklist of considerations that healthcare professionals use to determine the well-being of a patient and the type of treatment options that might be appropriate.
This assessment is typically conducted before a patient receives mental health treatment. 
Intake assessments can be used in a variety of healthcare settings, including:
Hospitals
Rehab centers
Inpatient mental health centers
Psychological or psychiatric counseling settings
These assessments provide important background information on patients as well as contextual details on their health status, such as family histories, past substance abuse or pre-existing conditions. 
But a therapy intake assessment is far more detailed than a general health questionnaire or health history you'd find at a doctor's office. These comprehensive documents are meant to uncover underlying physical and psychological issues that will inform the patient's treatment plan.
What's Included in a Typical Intake Assessment?
While specific intake assessments vary across clinics, many intake assessment questions are designed to help clinicians understand the root causes of mental health and addiction issues, and how treatments can be tailored to each patient's needs. 
Specifically, an intake assessment form for mental health will provide important details on a patient's mental state, particularly in regards to their presenting problems, whether they're at risk for self-harm, and what type of medications and treatment might be necessary. 
It's a system that helps healthcare providers identify each patient's immediate needs and how to deliver suitable care, thereby strengthening the doctor/patient relationship.
In general, a psychological intake assessment will include questions related to the following areas:
Initial demographic details
Past diagnoses
Current medications
Current mental state
Presenting problems
Psychological/emotional status
Family history
Safety & crisis support options
Daily living needs
Of course, this is just the tip of the iceberg in terms of what a clinical intake assessment form may include. More detailed forms might dive deeper into each patient's status with questions related to the following:
Social support networks
Recreational activities
Cultural history
Financial status
History of legal involvement
These assessments provide an essential foundation for each patient that is instrumental to a patient's treatment over time.
Why Use an Intake Assessment?
As part of the counseling process, intake assessments provide important biological, psychological, and behavioral data that clinicians need to develop treatment plans. 
Different patients will have different needs based on their histories; the intake assessment process is just one part of how providers tailor treatment to each person's needs. 
Each review provides information on where a patient is and where he/she wants to go, including:
A patient's therapy goals
Which issues are most concerning for the patient
Which issues are most concerning from a clinician's perspective
With this information in hand, it's easier to develop long-term treatment plans that address core problems.
For example, a patient may be admitted to a hospital with self-reported complaints of depression and anxiety, but upon receiving a mental health intake assessment, the clinician may find a longstanding history of drug abuse backed by a family history of addiction. 
Receiving these details during the intake process helps healthcare providers determine the best course of treatment from the outset, while also helping the client feel the issues that they are struggling with are understood.
Simplify The Intake Process with an All-in-One Solution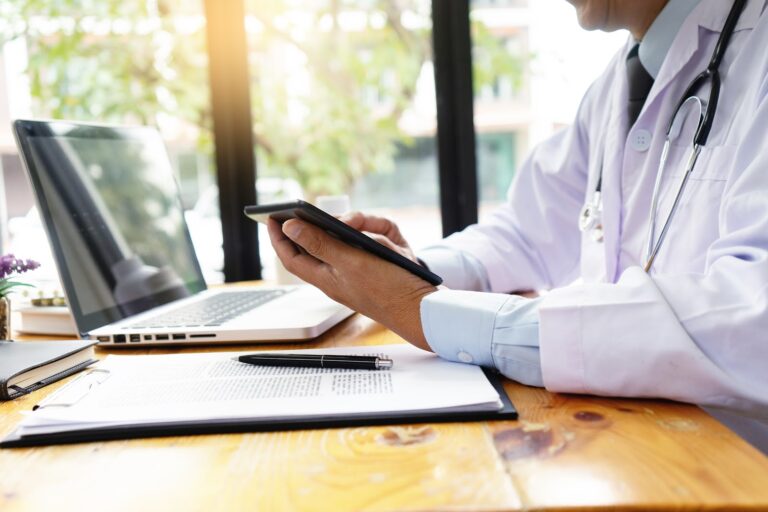 What is an intake assessment? In short, it's a detailed medical history that provides a roadmap to better healthcare outcomes. It's a critical step for those who need the care and guidance of a mental health professional.
Fortunately, this type of intake assessment write up can be done remotely through the help of clinic management software.
Adracare's fully HIPAA-compliant, all-in-one solution allows you to seamlessly connect with patients, set up appointments and deliver customized digital intake form documentation.
Patients can fill out the forms at their leisure and upload them directly to their patient portal. From there, the documents are easy to reference before the patient's appointment, during counseling, or when records need to be sent to specialists. 
Contact Adracare today to learn how our telemedicine platform can simplify the intake assessment process at your practice and enhance patient outcomes.
‍